Julie Horáková graduated in marketing and business at the Faculty of Economics (FE), VSB-TUO. During her studies, she took the opportunity to study abroad, first in Finland and then in Germany. She then returned to Finland and is studying for her PhD at the university there.
How does she remember her studies at the FE, what does she miss about Finland and what is the difference between Czech and Finnish teaching styles?
A question to start with – why did you choose VSB – Technical University of Ostrava for your studies, and what do the years spent at the FE mean to you?
I lived with my parents in Trojanovice in the foothills of the Beskydy Mountains. I wanted to study marketing, but I did not see any reason to go anywhere else for that. In retrospect, it is a paradox because I ended up in Finland, 2000 kilometres away from home, even though I did not want to go anywhere else (laughs). Anyway, I remember my studies at the FE fondly and very positively. The school gave me a lot of opportunities that would have been hard to get otherwise. I spent two semesters abroad, one in Jyväskylä, Finland, where I am currently studying, working at the local university and living, and one in Nürtingen, Germany. During my study stay there, I took part in a three-week project in Aix-en-Provence, France. In the last semester of my studies, I did an internship in my field of study, which was very beneficial for me from a practical point of view. I also think back to my years spent in Ostrava. I have countless wonderful memories and many friendships, and I love returning to Ostrava and the FE when I am in the Czech Republic.
We all have our favourite and less favourite subjects. Which courses taught at the FE did you like, and which did you find the most difficult?
As I went to a secondary school specialising in teaching, mathematics and courses based on it were definitely the most difficult for me. We had maths twice a week at secondary school, so university studies focused on economics meant catching up on four years of the secondary school curriculum at the beginning. I enjoyed the courses that were related to my field, i.e. marketing, and were practically based. I do not have one that stands out. I kind of enjoy everything.
Do you still draw on the knowledge you have gained during your studies at the FE, VSB-TUO?
Definitely. The FE gave me the necessary foundations on which I could then build my own expertise. I also gained a lot of knowledge and experience thanks to my studies abroad, which the University made possible. However, it is not just knowledge that young people gain thanks to university education. Experience and development on a personal level are also important. They can then draw on everything in the future.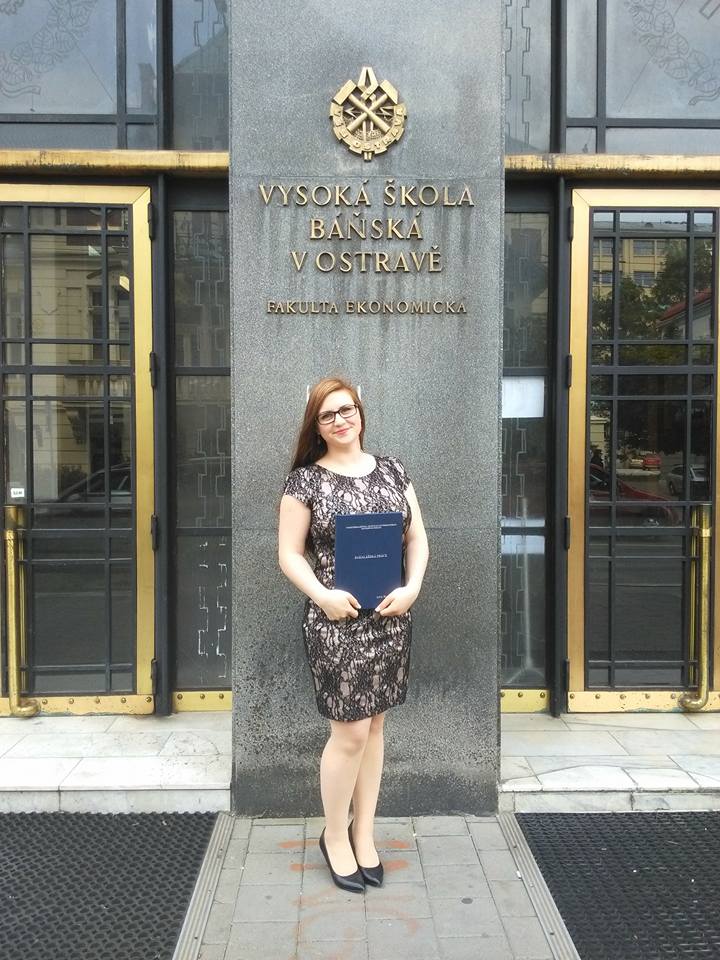 What gave you the idea to go to Finland to study for a PhD?
Doing a PhD in Finland kind of emerged from the situation. I certainly cannot say that it was my plan from the beginning. During my Master's studies, I went on an ERASMUS exchange stay in Finland, where I met my current partner. At first, we dated long-distance, but then when I finished my studies at VSB-TUO, it was clear that I would move to Finland to live with him. There was no other option. So I started looking around for something to do there. It is not easy to find a job in marketing abroad without knowing the local language, especially if big cities and companies do not appeal to you. Finland is also a relatively small country in terms of population, so the marketing pond here is even smaller than in the Czech Republic. We did not want to move to Helsinki or a bigger city. We wanted to stay in Jyväskylä, where my boyfriend is from and where he has a family. Jyväskylä is a small town, so without knowing Finnish, I might as well have forgotten about working in the field I had been studying for five years.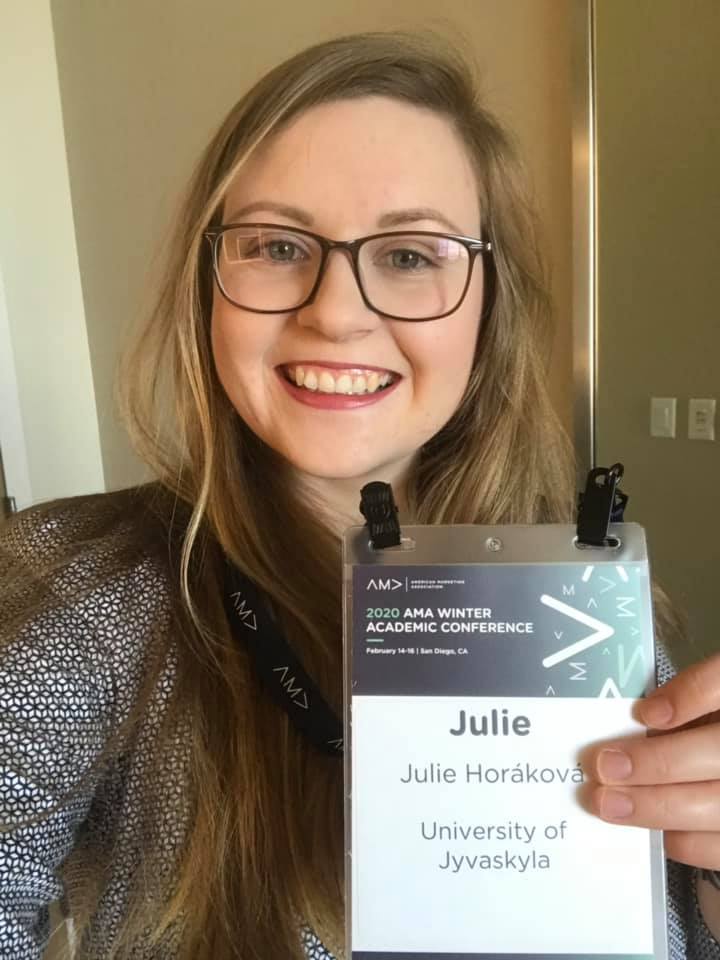 So you did not look for a job in the private sector?
No, I started probing the academia area right away. Jyväskylä is a student city with two universities. You can study business and marketing at both, which was a significant advantage for me. I soon concluded that university was my best chance to find employment in what I had studied, and I do not just mean marketing, but also my secondary-school studies at the teacher training lycée. So I applied for doctoral studies, which is a gateway to academia.
I cannot help asking. How big is the difference between Finnish and Czech styles of teaching in universities?
Big, and not just in universities. Students here are encouraged to be more independent from a young age. They have much more freedom to choose the courses they want to study at university, thus gaining expertise in what they need and want. Teaching here is also much more discussion and practice-based. Still, at the same time, there is an emphasis on anchoring in the current theory of the subject: no 20-year-old study text and learning theory by heart for an exam. We try to base our teaching on current theory and research as much as possible.
Did you have a hard time getting used to this style of teaching?
It took me a little while before I switched to this approach. It was quite a shock when I found out that I could find and choose the courses I wanted and needed to study for my PhD degree. I was always told that I would do these courses in my first year and these courses in my second year. The only thing that PhD students in Finland have to do is research ethics and theory of science, which are online courses for two to three credits. The student chooses all other courses based on their topic, research and needs. Some courses are offered directly by our university. Others are offered by other Finnish or foreign universities or organisations. We can meet other PhD students with similar backgrounds from other universities and other countries, which is highly enriching.
What are you focusing on in your dissertation and research?
In my thesis, I am concerned with the transition from the traditional physical environment of retail and services to the intangible online environment that we can see on a mobile phone or computer screen, but which does not exist physically in the material world. In particular, I am interested in how these changes affect consumers and how consumers form relationships with places, retailers or brands. I am looking at how this influences their buying behaviour, loyalty, or the spread of the so-called word of mouth.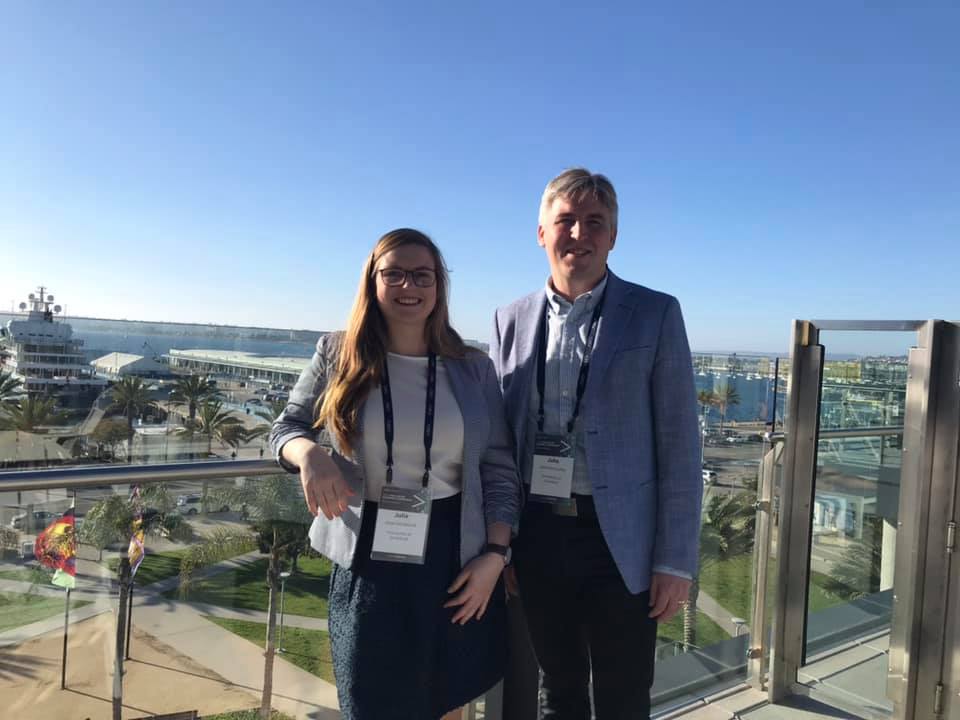 Do you miss anything from the Czech Republic in Finland? What is the most important thing?
I am from the Beskydy Mountains, so definitely mountains. There are no mountains in Finland. There is beautiful nature and many beautiful things, but if I could take one thing from the Czech Republic here, it would be mountains. But I come back to the Czech Republic regularly, and we travel by car at least once or twice a year, so bringing necessities like Czech beer is not a problem.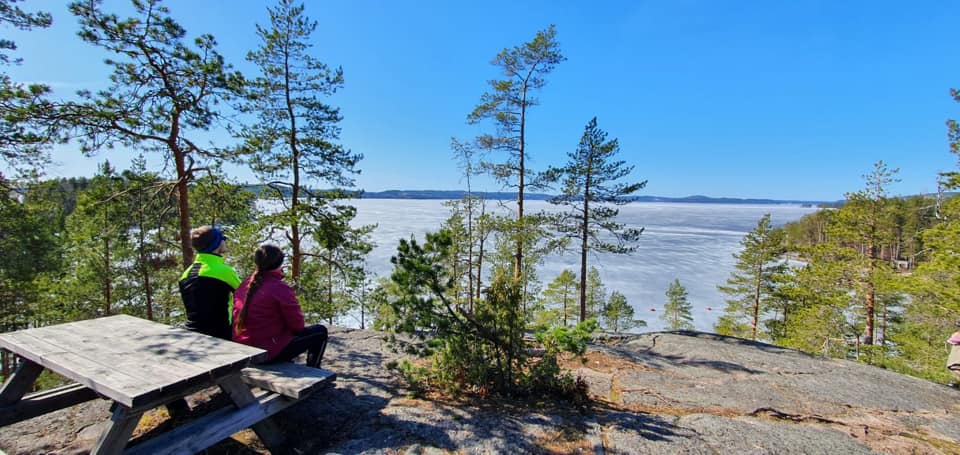 Finally, I cannot help asking about the pandemic that has hit the world at the turn of 2019/2020. How has it affected life in Finland?
Like everywhere else. Fortunately, unlike in the Czech Republic or other countries, we did not have a strict lockdown. Shops were open practically without restrictions. The measures affected restaurants and bars, but even those were not as drastic and long-lasting as in the Czech Republic. Face masks are not compulsory in Finland. They are recommended. The restrictions have mostly affected events and gatherings in general, so they have also affected teaching either in hybrid mode or online. Those who can do that work from home. We at the university have switched to this mode quite easily. But the pandemic has had a very negative impact on students. They have minimal opportunities to socialise with their fellow students. Most events for them have been reduced or cancelled, which is a great pity. I do not envy them this situation, and I am happy that I could study in "normal times".