Did you know that Petr Koudela, the Executive Director of the regional tourism headquarters, which is supposed to promote the beauty of the Moravian-Silesian Region at home and abroad, is a graduate of the Faculty of Civil Engineering at VSB-TUO?
Before that, he had worked for twelve years as the Director of Dolní Vítkovice, one of the most sought-after places in the region. How does he remember his studies, and what places should you visit? He answered in the interview.
You graduated from the Faculty of Civil Engineering. How do you remember your studies?
I come from Opava, where I also graduated from a technical secondary school of civil engineering. After the secondary school leaving examination, I was deciding whether I would continue my studies in Brno or Ostrava, but because I had hobbies in Ostrava, I was doing production and music at the time, I joined the Faculty of Civil Engineering at VSB-TUO, which had been founded shortly before that. I have good memories of my studies. It was a beautiful period. We were educated by many experts in the field, and I remember some of the teachers especially fondly.
Children already have ideas about their future professions. You studied civil engineering at secondary school. Were you attracted to construction from an early age?
When I was very young, I wanted to be a bus driver, and I got into construction by chance. Initially, I wanted to go to the Opava grammar school, but I was not admitted, so I went to the technical secondary school of civil engineering. But I must confess that I was engrossed in construction at secondary school and university and later in my professional life. I worked for Ostravské vodárny a kanalizace (Ostrava Waterworks and Sewerage), for a construction company in Opava, and finally, for Dolní Vítkovice.
How did you handle maths and physics? For many of today's students, both subjects are the bogeyman.
Maths and physics did not scare me. On the contrary, I always enjoyed them. They were more challenging at the university, but I passed them without any repetition.
We have met in Dolní Vítkovice, where you worked as the Director for a long time. Did you apply your knowledge from the university here?
Yes, I did. In addition to building the Dolní Vítkovice institution as such, my team and I were also behind the investments in the buildings. More than 2.5 billion Czech crowns were spent on the construction of Dolní Vítkovice. I met interesting people and interesting solutions not only in architecture but also in statics and other fields.
The area of Dolní Vítkovice is beautiful. What are you personally most proud of?
It was teamwork with interesting, skilful people, with experts. I do not want to say what I am proud of, but there are places that I really like here: the square under the mine headgear at Hlubina or the garden of the World of Technology with the view of the Gong and the blast furnaces.
Let's digress from Dolní Vítkovice. Has anyone ever tempted you to Prague to leave, so to say, for greener pastures?
Yes, it has happened. Not on a daily basis, but offers have come from time to time, and not only in the construction industry. I like Prague but I have never thought I would want to work there.
Ostrava has long been known as a black city in the east of the country. Do you think this has changed, or is this prejudice still present in people's minds?
When I worked for Dolní Vítkovice, I used to encounter this quite often, and I admit that it used to be my idea of Ostrava as well some years ago. Then I started studying here, and since then, I have never seen it as black. Recently, at a lecture in Gong, a person said a nice thing: Ostrava will be what we make it and what we want it to be. The attitude towards Ostrava and the whole Moravian-Silesian Region can be compared to the slogan of one of our successful companies: if you love it, there is nothing to worry about.
How have the region and city developed over the last ten years, and where do you see them in the next ten years?
The Moravian-Silesian Region and the Statutory City of Ostrava continue to develop, the management of both municipalities has done a great job, and people who come here, for example, as part of the Beats for Love or Colours of Ostrava festivals, return throughout the year to get to know the city and the region more, not only from the perspective of culture and tourism but also from the perspective of business or industry. And that is great. Thanks to the gradual transformation, the interest of the rest of the Czech Republic and Europe is growing. I would say that we have a particular advantage in this. We are either admired or condemned, but we are unique and original. Others are not indifferent about us. The Moravian-Silesian Region and Ostrava are seen and heard.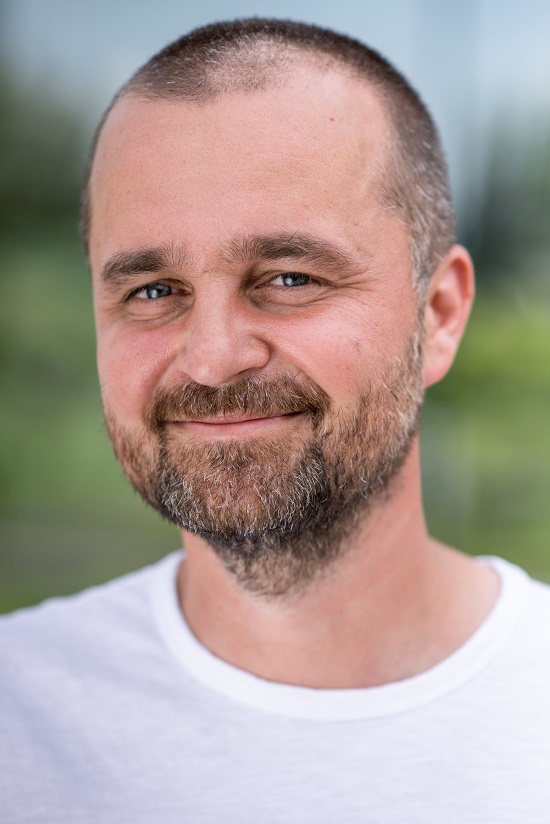 Today, you are the head of Moravian-Silesian Tourism. What are your plans, and how did the pandemic affect your work?
When the pandemic broke out in 2020, I was already working for Dolní Vítkovice. We had a perfect start, with excellent numbers in terms of the number of events and public and school attendance. So when the lockdown came, it took us by surprise completely. We used the whole period to install new expositions and finish things we had not had time to do before. We had to adapt to the situation, and we had to reduce the number of employees partially. After about a year of the pandemic, I started working for the tourism headquarters.
Was not changing fields during the pandemic a bit of a risk?
It was not easy to leave Dolní Vítkovice. Over the years, I had built up a strong relationship with the place and the people who work there. However, I came to the conclusion that after many years, it was time for a change, and an offer came from the Moravian-Silesian Region. At Moravian-Silesian Tourism, I had the opportunity to familiarise myself not only with the operation of the company, which is a business company wholly owned by the region but also with the industry itself. There were not the same operational problems that we experienced with the pandemic in Dolní Vítkovice. Still, as a business company, we try to operate, among other things, in a pro-market and pro-business way so that we play our role mainly for the benefit of the segment, tourist centres, resorts, hotels, and others.
What is your company responsible for?
It is the regional tourism headquarters. It has a similar role as CzechTourism at the national level. We are service partners for the Moravian-Silesian Region. Our task is to coordinate activities from the national level to destinations and attractions where tourists go for fun and knowledge. In addition to the development of tourism, which includes cycle paths, new activities around congress tourism, regional film office, and so on, we also promote specific places to reach as many visitors as possible.
So who are you looking after?
About the products in the tourism sector, which in turn attract visitors to our region, accommodation facilities, attractions. We coordinate activities around cycle paths or film. We also use catering services to promote tourism. We have organised POJEZ FESTivals across our region as part of the relaunch of this product. We also help develop cross-country trails and webcams in the mountains.
What places in the region would you recommend to tourists?
First, I would like to mention my native Opava District, that is, in our destination nomenclature Opava Silesia. My list also includes Dolní Vítkovice and Landek Park, the Ostrava Zoo is also beautiful. I like to return to Karlova Studánka or the Kopřivná Mountain Resort. A great discovery for me personally was the Landscape of Slate Trail, which extends from Poodří (the Odra River area) to Opava Silesia, part of the Technotrail, and also Mezi půtky a lukami guesthouse in the Beskydy Mountains. We have a world-class region, and there is always something to discover here.
You have mentioned well-known and attractive tourist locations. But does the region have the potential for new events and projects?
Tourism falls under regional development in the Moravian-Silesian Region, and it is one of the big topics. We have beautiful industrial and cultural monuments, the Beskydy and Jeseníky Mountains, and excellent infrastructure in the cycling, cross-country skiing, golf, and spa industry. More and more people are interested in architecture. I see potential in all these areas.
Thank you for the interview.
Text: Ing. Barbora Urbanovská
Photo: Lukáš Kaboň