Faculty of Mechanical Engineering VSB-TUO signed a memorandum on mutual cooperation and support of technical education in the Uherský Brod micro-region with Česká zbrojovka and Secondary School - Technical Vocational Training Centre Uherský Brod.
The aim of the mutual agreement, which was signed on behalf of the Faculty of Mechanical Engineering by the Vice-Dean for Bc. and Mgr. Vojtěch Graf, aims to promote engineering education in the region and to develop knowledge and skills among secondary school students and company employees that will help them in the future to enter the labour market or study at university.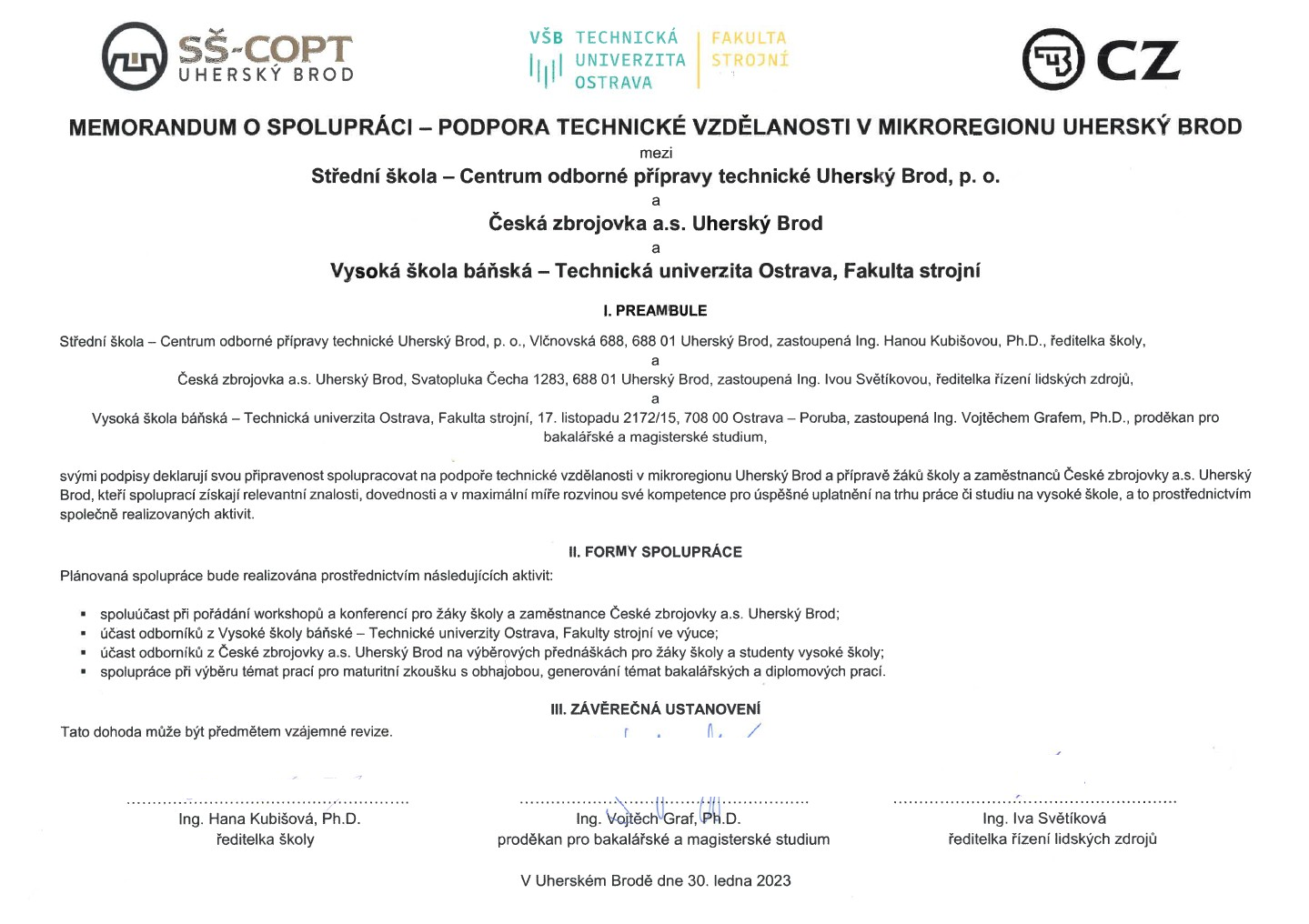 Specifically, the plan is to collaborate on professional workshops and conferences not only for the employees of the arms factory, but also for the pupils of the local high school. While the Faculty of Mechanical Engineering has undertaken to participate in teaching, Česká zbrojovka has promised to prepare expert lectures on practical topics not only for the students of the university but also for the students from the SŠ – Centrum odborné přípravy technické. At the same time, it should cooperate in the selection of topics for graduation, bachelor and diploma theses.